a wasted moment in the practice room is frustrating. but multiply that over years of practice sessions. the lost productivity is incalculable.
i used to wonder how professional musicians practice. how did they build technique every day before they were professional? how did they prepare their music for rehearsals?
when i was a student, i was never sure what exactly i should be doing at any moment. and i'd show up to my lessons, or an audition, and feel embarrassed that my playing wasn't as good as it needed to be. i knew i wasn't practicing effectively, but i didn't know how to fix it.
if you're falling behind on learning music for everything…
if you're frustrated that your technique isn't improving fast enough…
or if the progress you make one day is lost the next day and you don't know why...
there's nothing wrong with you. your practice system can be improved. that's all.
what if you had a structured practice plan that kept you working at peak efficiency for the entire practice session?
what if you could walk into your lesson or an audition confident that you had prepared everything thorough and impressively?
what if you could take practice breaks and days off guilt-free, knowing that you did great work?
i'm not talking about a random solution like buying a new $10 practice journal or suddenly trying to schedule every 5 minutes of your day. (you'll give up on both.)
i'm talking about building an elite practice system that's efficient, structured (but flexible!), goal-oriented, and provides ample rest to get the MOST done in your practice sessions.
think of your own practicing systems as a grand scientific experiment. to reach peak efficiency and maximum output, you need to set up constant testing and system improvement.
introducing organize your practice, where i'll show you how to master time management, reach higher levels on your instrument, and perform more confidently through tweaks in your practice system.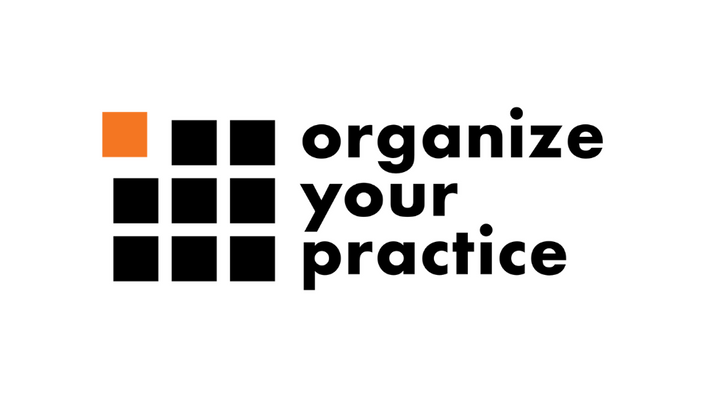 organize your practice
a step-by-step guide to structuring your time in the practice room
this course is a 4-module online video course where i'll walk you through the process to organize your life, step-by-step.
module 1: the guiding principles of organizing your practice
you'll learn the keys to a functional practice system and develop a "growth mindset."
module 2: managing your practice schedule
you'll learn how to set goals, map out deadlines, and handle the massive amount of music you're expected to prepare with ease.
module 3: managing your daily practice
you'll learn how to make your routine efficient, effective, and inspiring.
module 4: keeping it all together
you'll learn how to jump back on track when everything falls apart (and you fall into old habits) due to the demands of school, freelancing, and life.
it includes benefits such as:
watch me work demonstrations with step by step, detailed presentations of each planning strategy with narration and examples.

downloadable templates to start your calendar, note-taking system, spreadsheets, and checklists for every step of the way.

bonus #1: how to keep an organized document library - step-by-step walkthroughs to organize your documents and notes on paper or on your computer. (available may 2020)

bonus #2: practice system breakdown interviews with 5 professional orchestra musicians (strings, woodwinds, brass, and percussion represented!) so you can see exactly what they do.
Frequently Asked Questions
what type of calendar should i use to schedule my practice?
i prefer using evernote, but you can use paper and pencil, a paper calendar, a digital calendar, a word document, or any other method that works for you. the concepts you'll learn are universal and can be applied to any of these types of calendars.
should i take the course now or when i'm back in school/back at work/more busy and need to get organized?
the best time to create an organization system is when you have time to think it through and create it the right way. if you get it set up now, you'll be more likely to stick with it when things get busy again.
what if i decide to drop the course… can i get a refund?
if you hate it, return it. i'll give you 15 days to make up your mind. if you start going through the information and you decide that this is totally wrong for you then just let me know within 15 days of your purchase, and i'll refund your entire payment.
Your Instructor
about
i'm rob. i won my audition in the MET orchestra in 2011, and i've been happily playing percussion there ever since. before that, i studied at juilliard and played in the new world symphony in miami beach, florida.
since winning the met audition, i focused my energy on educating others on how to take auditions. through the auditionhacker academy, my goal is to help you get where you're going quicker and smarter than i did.